HOME
ABOUT US
SUBSIDARIES

The Federation of Thai Industrial

Thai Contractors Association Under H.M. The King's Patronage
PROPERTIES DEVELOPMENT
Our property development business focuses on residential development projects for expatriates, who want to reside in Thailand as vacation house in Asia. In every project of our development, we carefully prepared the legally registered ownership certificate with the local authority to assure that our client has the right upon his/her ownership. As a foreigner to own a piece of land in Thailand, it is impossible. We are offering lease hold agreement with land ownership certificate in Phuket. In case that an expatriate with Thai spout, we would recoomend our development in Pattaya, which is free hold houses with title deed.
SUJIKA GARDENS - Phuket, Thailand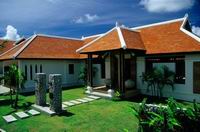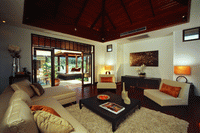 Sujika Gardens, www.sujikagardens.com, is property development constructed by PRich in Thalang, Phuket. It is managed by Sujika Residence, which is one of our subsidary. PRich has a team do all assessments in order to develop residential properties. Starting from land search, land acquisition, persective design, conceptual design, architecture design and construction.
The One Villas - Pattaya, Thailand

The One Villa, www.theonevillas.com, is a housing development project situated on approximate 30 rai (4-8 hectare) of land in Bangsarae, Pattaya. Within 10 kilometers, The One Villas is very easy to access to luxury shopping mall, beach, golf course, international university, hospital, and fantastic tourist spot. The One Villas is uniquely surrounded by all major improvements of the time being and will definitely be leaded to the future.